~ INNA time machine ~
INNA was established on May 1st, 2010.
Holy cannoli how time has flown by!  

Many of you have been with us since the very beginning - thank you so much for being part of this wild jammy ride. 

I thought it would be fun to take a look back through the ~ INNA time machine ~ !

 


~ INNA time machine ~ 2009
Picking figs from a neighbor's tree (with their permission and ladder). INNA started as a hyper local foraged fruit jam project!
---


~ INNA time machine ~ 2009
The 5th Street plums were my favorite of all the neighborhood fruit.
---


~ INNA time machine ~ 2009
I transported everything in my bike trailer.
---


~ INNA time machine ~ 2009
Check out those super early jam jars!
---


~ INNA time machine ~ 2009
It was a fun project, and since I'm not very good with moderation, I got a lot of jars and I filled them up. 
---


~ INNA time machine ~ 2009
And folks were into it! I thought, hey, this could be more than just a totally zany hobby. It could be a real thing!
---


~ INNA time machine ~ 2010
So I went for it! I rented space in a tiny shared commercial kitchen with a SINGLE burner and worked nights. I got a tricycle for making deliveries (yes I delivered to San Francisco and took that beast of a trike on BART - it just barely fit in the elevator). I sourced fruit from organic farmers and kept everything single varietal, and made as much jam as I could.
---


~ INNA time machine ~ 2011
The jams we made in the summer of 2010 were super popular! And sold out way too fast. We needed to make way more jam, so we moved to a bigger shared kitchen (still working nights).
---


~ INNA time machine ~ 2011
We bought a lot of organic fruit,
we cooked a lot of jam,
we filled a lot of jars,
we got a lot of help,
We quadrupled production.
It was the hardest year of my life.
---


~ INNA time machine ~ 2012

After a couple of years working nights in shared kitchens, it was time to get our own workspace.
The good news: I found a great space! It had most recently been used as a bakery, so it had a lot of what we needed to turn it into a jam kitchen (like these tile floors and a walk-in cooler).

The bad news: there was lots of renovation needed and lots of equipment to buy - it will cost a lot of money to create the new INNA kitchen.  
---


~ INNA time machine ~ 2012

So I had an idea. 

You see, before I started INNA I was a video editor. And I heard about this online platform where independent films do fundraising called "Kickstarter."

It was somewhat unconventional, but I decided to try fundraising for a food project on Kickstarter. I rolled up my video-editor-sleeves, and with the help of a few friends, we told the INNA story. You can watch the video we created here.

(Since then crowdfunding on Kickstarter and other websites has become quite common for food and other projects, but in 2012 it was still novel!).
---


~ INNA time machine ~ 2012

And... 474 people generously helped us raise the money we needed to buy equipment! The dream of a jammy kitchen was becoming a reality!
---


~ INNA time machine ~ 2012

We finished renovating the kitchen, bought and installed equipment, shipped out tons of jams as kickstarter rewards, had a grand opening party...
---


~ INNA time machine ~ 2012

And got to work making lots and lots of jams!

We've been here in our Emeryville kitchen for over ten years! It's a truly wonderful space and I am deeply grateful to have this practical, functional, comfortable, and peaceful home for INNA.
---
↑ the strawberry flats were as high as an elephants eye!
~ INNA time machine ~ 2012

It was pretty awesome working in our new jam kitchen!

We didn't have to work nights anymore, the space and equipment were designed especially for our jam-making process, and there were no allergens whatsoever (no gluten, dairy, meat, nuts, etc).

We shared our new kitchen with some local folks making pickles, jams, cold-brew coffee, and herbal medicine - it was a dream come true. 
---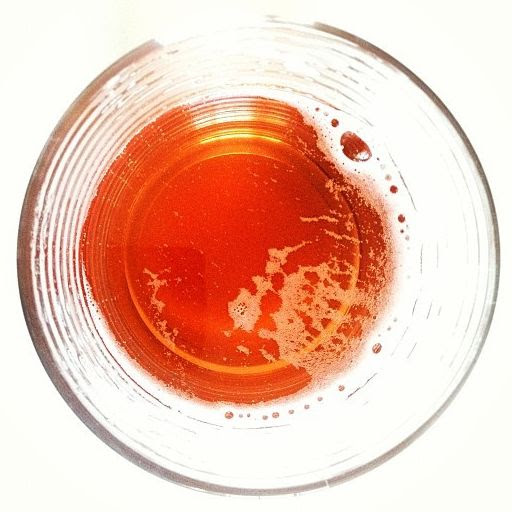 ~ INNA time machine ~ 2012

We had some strawberry scraps left over from making jams, and didn't want them to go to waste. So we experimented with turning the strawberry scraps into strawberry shrub. It turned out DELICIOUS!

But back then very few people knew what shrubs were, and we weren't sure what folks would think of this strange new (but actually super old) thing. 
---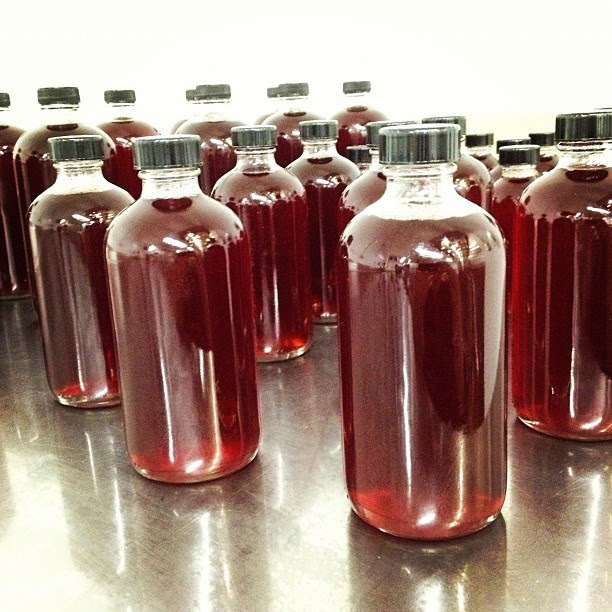 ↑ Look at this very first batch of shrub!
~ INNA time machine ~ 2012

So, we took our shrubs on the road! Okay, well, just down the road to the Eat Real Festival in Oakland's Jack London Square. We served our strawberry shrub, mixed it with sparkling water and stood back to gauge folks' reactions…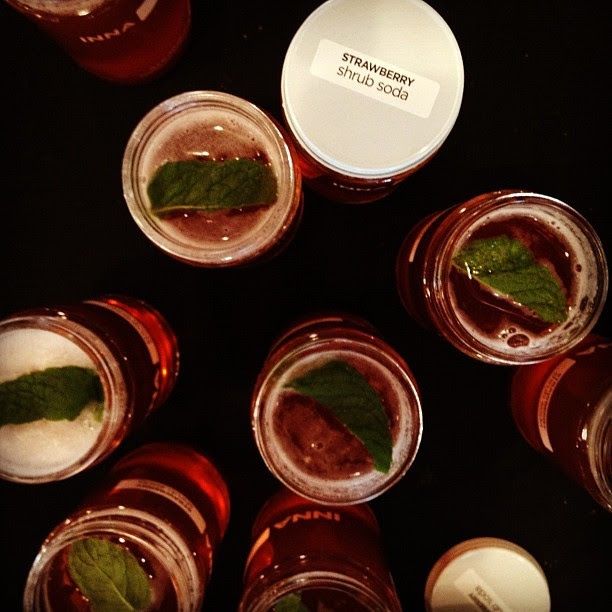 It was pretty interesting - everyone had almost the same reaction! It had a rhythm, and an arc:

At first, they would raise the shrub soda to their face, and the faint smell of vinegar was... confusing. So the first look on people's faces was somewhat skeptical, albeit curious.

Then, they would take a tentative sip and try to understand this unusual concoction they were drinking - it was tangy and sweet and fruity and bubbly and so refreshing - you could really see the wheels turning! 

A beat would pass, and their expression would change from confused to excited, a smile would spread on their face, and they'd say "I like it!"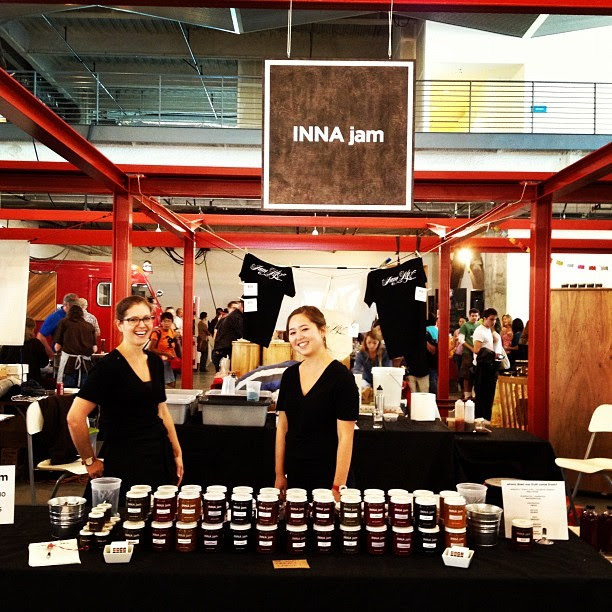 ↑ Lis and Jasmine at the INNA booth at the Eat Real festival
It really did happen like this, over and over again. 
---


~ INNA time machine ~ 2012

So, we decided to make more shrubs. At first we just made shrubs from our fruit scraps that were left over from making jams. But our shrubs have become so popular that we now source fruit especially for shrub making!


↑ Jesse drinks a refreshing shrub on a hot summer day
Learn more about the different shrubs we make in our brand new SHRUB GUIDE!
---
~ INNA time machine ~
to be continued...